If you are a wood enthusiast, you might have come across the words Heartwood and Sapwood and wondered what they actually mean. Heartwood and Sapwood are two parts of the same tree but are are much different in character. In this blog, we will be discussing in detail the difference there is between Heartwood and Sapwood: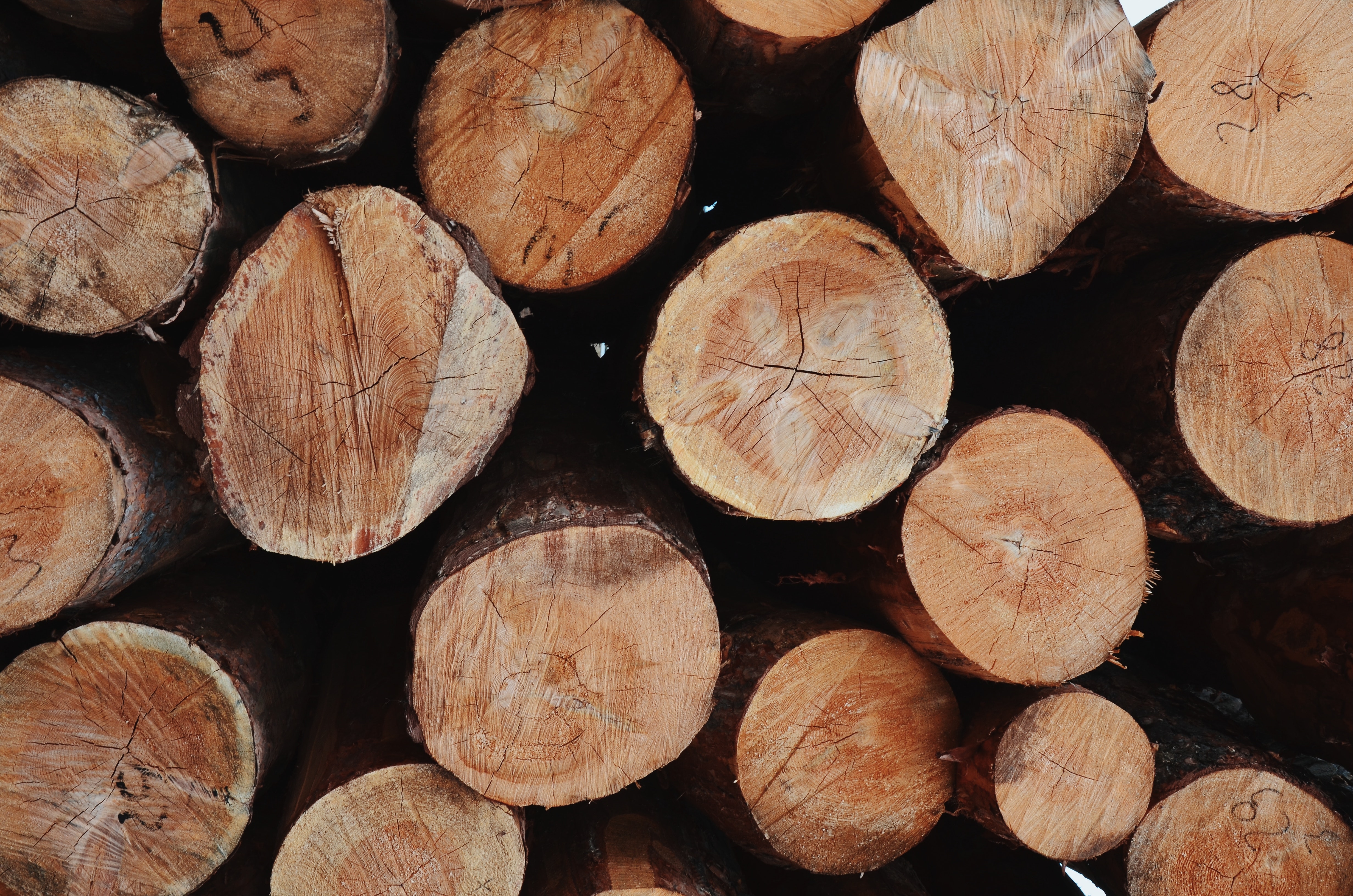 To understand the difference between the two, first you need to understand the anatomy of a tree. All trees have layers of growth with singular increment to the layer each year. One can tell how old a tree is just by counting the number of growth rings on the tree. The number of growth rings there is represents the age of the tree. A cross cut of a old growth tree and removal of the outer bark can display the two different section of rings - the heartwood and the sapwood. The alive lighter color outer rings are Sapwood while the dead darker color inner wood rings make the heartwood. But, you cannot always use color as a parameter to differentiate between heartwood and sapwood as not all dark-colored wood is heartwood, in which case an expert's verification prior to harvesting for lumber might be required. So, for a more accurate distinction, we need a more complete understanding of what wood is and how both sapwood and heartwood form.
FORMATION
All wood start at sapwood when they are young and alive. This is formed just under the bark by a thin layer of living cells known as the cambium, which produces bark cells to the outside and wood cells to the inside. Tree stems increase in girth during each year of growth because a new layer of wood cells is added inside the cambium. Sapwood is the part of the tree through which sap flows to sustain tree growth, where water and minerals are transported between the roots and the crown of the tree and where some energy reserves are stored. As years go by and the tree grows older, its trunk increases in diameter. A time comes that no longer the entire cross-section of the trunk needed for conducting sap. Additionally, with a need for more structural support, significant changes in how the wood grows. The cells closest to the center of the trunk die remaining mostly intact. As more and more sapwood cells age and die, they become heartwood. Heartwood, formed from dead sapwood eventually becomes the strongest wood of the tree.
CONSISTENCY
The amounts of sapwood and heartwood in any stem can vary greatly among individuals, species, and growing conditions. Interestingly, some tree species naturally have greater quantities of sapwood than heartwood. Pine, for example, has a larger band of sapwood than does White Oak. On the contrary, some species begin to form heartwood very early in life – thus having only a thin layer of live sapwood. Thin sapwood is characteristic of such species as chestnut, black locust, mulberry, osage-orange, and sassafras, and white Oak. While maple, ash, hickory, hack berry, beech, and pine, thick sapwood is the rule, requiring drying before use.
CHARACTER
Heartwood is dead wood and hence less susceptible to fungus as contains almost no moisture, which means it will shrink less when it dries. Sapwood on the other hand is alive and contains water and other minerals. Sapwood will shrink and crack more easily over time and is more susceptible to fungus and decay.
USAGE
Heartwood is preferred for woodworking and is generally used for structural wood members and wooden home building products. Sapwood on the other hand is a softer wood containing water and other minerals. Therefore, in order for the lumber to be used for building, sapwood must be carefully dried prior to use. While Sapwood rings are vital for tree nourishment, in its natural form it is not a good product for woodworking. If using sapwood, just be certain to dry the wood thoroughly and to use it in projects where a little bit of movement will not cause problems. Also plan to seal it thoroughly, with ​paint or polyurethane, to prevent it from soaking up environmental moisture.