To select the perfect hardwood flooring for your space, there are many factors you should consider. From the color, to the cut, each choice you make will have a direct impact on your flooring's appearance, longevity, and functionality. To help you make the right choices for your unique situation and tastes, follow our guide on how to choose wood flooring.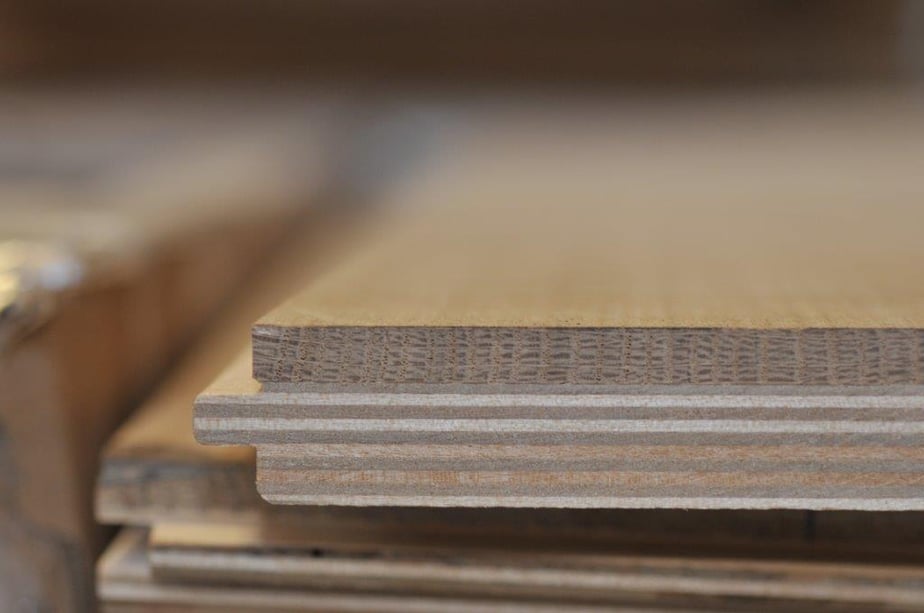 Species
Certain wood species are more durable than others. The more durable the flooring is, the less likely it will become scratched and look worn over time. Professionals generally advise harder wood flooring for those who want their floors to last for a long time. Popular, durable hardwood flooring choices include:
White Oak
Red Oak
Walnut
Hard Maple
Hickory
Structure
The two main types of hardwood flooring available in the market are solid and engineered.
Solid: Solid hardwood flooring is milled from a single piece of solid wood and it lasts a long time as you can repeatedly sand and refinish it down till the tongue and groove. You cannot sand a solid floor past the tongue and groove structure, so any solid wood below the tongue and groove joint should not be confused with sandable wear layer. Solid hardwood is more susceptible to damage from temperature and humidity changes.
Engineered: Engineered wood flooring consists of multiple layers of hardwood which joins together in a cross-grain construction. Because there are multiple layers, engineered hardwood often has greater stability and allows the flooring to withstand higher humidity levels. Its plywood base is dimensionally stable, meaning that it warps and flexes less easily upon contact with moisture than solid wood. Several key areas to focus on when selecting an engineered wood floor are THICKNESS OF SANDABLE WEAR LAYER, and QUALITY OF PLYWOOD BACKING, as these two factors will determine how many times the floor can be sanded/refinished, and the backing quality will determine if the product is going to actually be dimensionally stable. It is important to ensure you purchase high-quality engineered hardwood which has the same wear layer and sanding life as a solid floor.

Dimensions
Once you have decided what wood floor structure you will be going for, the next thing to look at is the dimensions. This includes length, width, and wear layer.
Width: If you are in the market for hardwood flooring, then you're probably wondering whether narrow or wide planks are the best choice for your living space. Dimensionally speaking, wide planks are boards with a width anywhere between 5 and 14 inches, whereas narrow planks' width ranges anywhere between 2 and 5 inches. The type of wood floor you choose can make your room look bigger, busier, cozier, or even more relaxed. As such, it's important to know which width to choose to create the look you desire. In addition to durability and budget, room size and style are the two most important factors to consider while choosing between the two plank options.
Length: Length of your flooring plank plays a very important role in the overall look of your floor. The average length of most wood flooring sold today is only 2 feet to 3 feet long, but you can certainly find planks that are as long as 10 feet. By going with a long length plank floor, you can avoid the number of butt-joints and give your floor a cleaner look. Some manufacturer's will guarantee a certain % of full length planks, or will specifically designate as "long length". Look both at longest/shortest, and also average length.
Wear Layer: The "wear layer" is everything above the tongue and groove structure. It controls the wood plank's lifecycle by determining how many times you can re-sand the flooring. You can find planks with a wear layer from 0.6 to 6mm. Always go for planks with a thicker wear layer as they are longer lasting. Keep in mind that an engineered floor with sanding layer down to tongue and groove, is going to have the same amount of sanding life as a solid tongue and groove plank.

Patterns
Planks are not the only kind of hardwood flooring products available. There are also strip and patterned floors manufactured and sold in the market. Parquet flooring refers to hardwood flooring designs that people construct from small planks and positioned to form geometric patterns. After peaking in popularity in the 1960s, this elaborate flooring design has recently come back into the spotlight. If you're considering making a bold statement with your flooring this year, there are many different patterns of parquet flooring to choose from: Chevrons, Versailles, Herringbone, Mosaic, Basket Weave, Bordeaux, and Chantilly.
Milling method
Woodworkers can cut flooring planks using various milling methods, such as plain, rift, quarter, and live sawn. Each method yields a distinct grain pattern and impacts your floor's stability. For flooring that's long-lasting, versatile, has a unique and beautiful grain, and is more sustainable, we suggest live sawn milling. We use this milling method on all Castle Bespoke Flooring due to its many benefits.
Texture
There are many textures performed on wood floors to give it an appearance and character that best suits a client's taste and their living space. The most commonly available wood textures include Wire Brushed, Beveled, Hand Scraped, and Distressed.

Color
Choosing your flooring's color shouldn't be a purely stylistic choice. If you want your flooring to look good for the long-term, it's important to consider various factors when you select its color. You may want to opt for a lighter color, for example, if your home experiences a lot of wear or if you have pets. This is because scratches aren't as apparent on light colors as they are on darker options.
Finish
The finish on hardwood flooring doesn't just enhance its color and luster, it also helps protect the surface. You can choose to have your flooring pre-finished or site-finished.
Pre-finished: For pre-finished floors, professionals apply the finish to the wood planks in a controlled factory setting before installation. Getting your flooring pre-finished reduces the wait time for it to arrive and reduces the intensity of chemical fumes in your home. Some manufacturers such as Castle Bespoke, offer CUSTOM HAND-OIL PREFINISHING. This gives all the control and customization of a site finish, without the on-site mess and inconvenience.
Site-finished: Professionals complete site-finished floors at the installation site. The main benefit of site-finishing your flooring is that it provides homeowners with more color options. Doing so also gives you the option to smooth out imperfections after the installers place the boards.
However, whether you're going for pre-finished or site-finished, you will also have various wood flooring finish options to choose from. Hardwax oil, water-based urethane, oil-based urethane, and Swedish are the four common wood flooring finishes available on the market.