Hardwood flooring has stood the test of time and remains the most-desirable flooring option for homes. While hardwood flooring is always in style, the color trends change through the years. Fortunately, if you're flooring shade has started to feel a bit dated, you can refinish hardwoods to keep up with the times. To help you narrow down your options, here are some of the most-popular hardwood flooring color trends of 2019.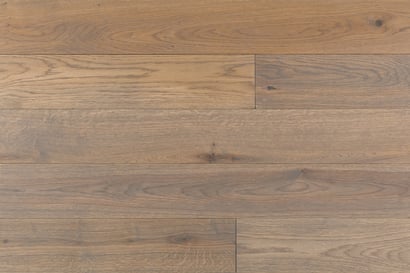 Greige
Grey flooring has grown in popularity for nearly a decade and doesn't appear to be going anywhere in 2019. A fresh take on this trend, however, is stepping into the spotlight. Known as "greige", lighter hardwoods that blend grey and beige have risen in popularity. This shade is admired because it adds warmth to the previously popular, dark grey floors. Greige hardwoods are a great choice for a contemporary interior and give a room the appearance of being spacious and inviting.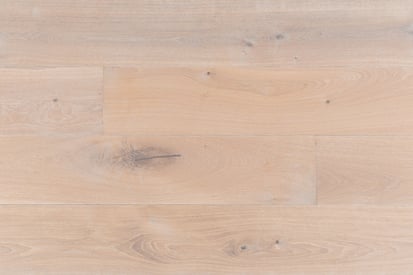 Whitewashed
This 80s hardwood flooring trend made a return in 2019—with a modern twist. Whitewashed hardwoods in style this year feature a matte finish, which gives them a subtler look. Rather than stark white flooring, this style features floors slightly whiter than natural flooring. A whitewashed finish works especially well for white oak floors and gives a home a modern appearance.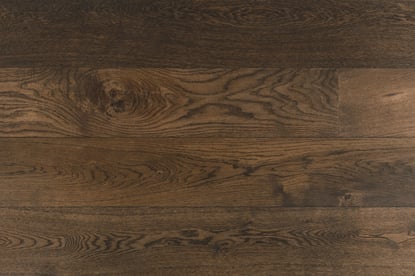 Ultra-dark
On the opposite end of the color spectrum, ultra-dark floors have also been trending this year. While dark floors may be harder to maintain than lighter hardwoods, they're widely admired for their sleek and sophisticated aesthetic. When you choose a dark flooring, cooler-tones such as charcoal or midnight black are generally preferred. These floors work well with modern design styles because they create contrast.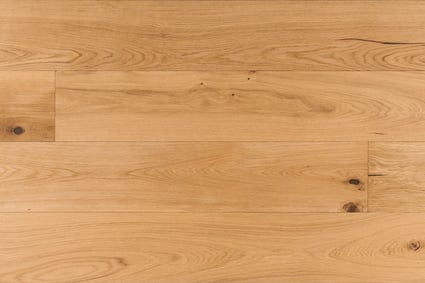 Blonde
If you want a less dramatic look than white flooring, but enjoy lighter floors, blonde flooring is a great option. Blonde floors can make your home seem larger, especially when you use wide and long planks. To create a blonde look, white oak, ash, and bamboo are commonly used, as they're naturally light in color. This versatile flooring choice works well with many different interior design styles—from mid-century modern to rustic.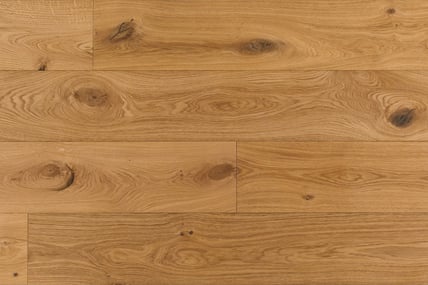 Golden or "honey" tones
Slightly darker than blonde wood, golden-toned hardwoods are also popular in 2019. Honey-colored flooring can give homes a rich warmth and an expansive appearance. Since honey is a natural tone, it's easy to create using many popular wood species, and it's likely to remain popular for years to come. Golden floors work well with traditional, contemporary, and country-style homes.
If you want to update your home's flooring to keep up with the trends, Castle Bespoke offers a wide variety of high-end wood flooring options. Serving as a blank canvas, our custom made wide planks can transform into your exact color of choice—from ultra-dark to whitewashed. To learn more about our products and services, contact us.