Wooden planks and panels are a great choice for a floor. But do not let that limit you from imagining additional creative uses of wood to accentuate the interior decor of your living spaces. A wooden wall or a ceiling is a great way to naturalize your space while creating a talking point among your friends, family and guests. Hardwood planks or faux wood panels are usually used on walls and ceilings to give living spaces a more natural look and they typically do great. But here at Castle Bespoke, we think that you deserve a more sustainable product that not only does well on floors but can also be used to glamorize your walls and ceilings in an extra-ordinary way, unmatched to any other flooring products in terms of looks and feel.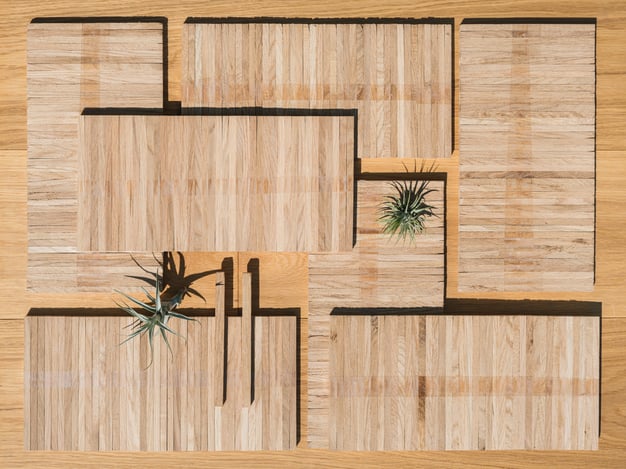 Castle Bespoke Mosaic, an intricate inlay of solid French Cut edge grain European White Oak, blends classic technique with contemporary precision. This groovy mid-century modern parquet flooring utilizes waste material created during hardwood planks manufacturing process, making it one of the most eco-friendly wood flooring products available in the market. The Mosaic panels are also solid and made to last with a thick wear layer that can be sanded up to 6 times. This treatment is a true example of quality craftsmanship, designed to be appreciated by those with an eye for detail. Castle Bespoke Mosaic can be applied in several ways, creating patterns or long lines that can accentuate different parts of a space in new and interesting ways. Perfect for a feature wall, kitchen counter top or an office floor.
Below: Vibrant Apartments built by Bremik Construction, chose Castle Bespoke Mosaic for the lobby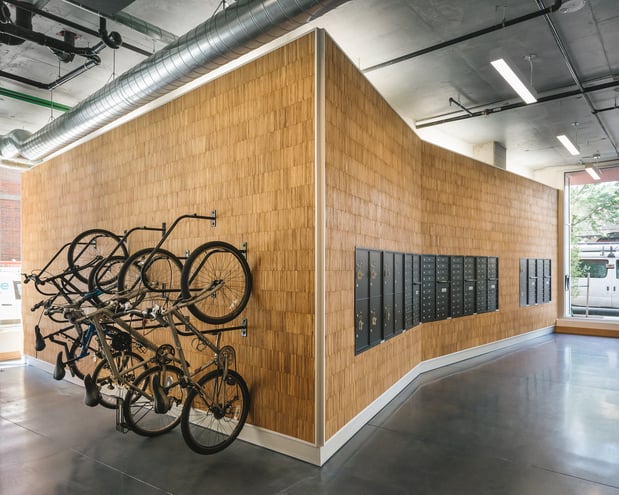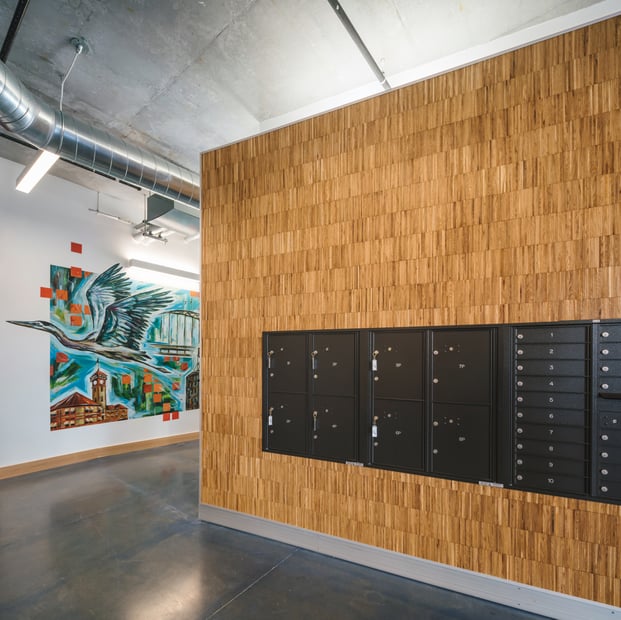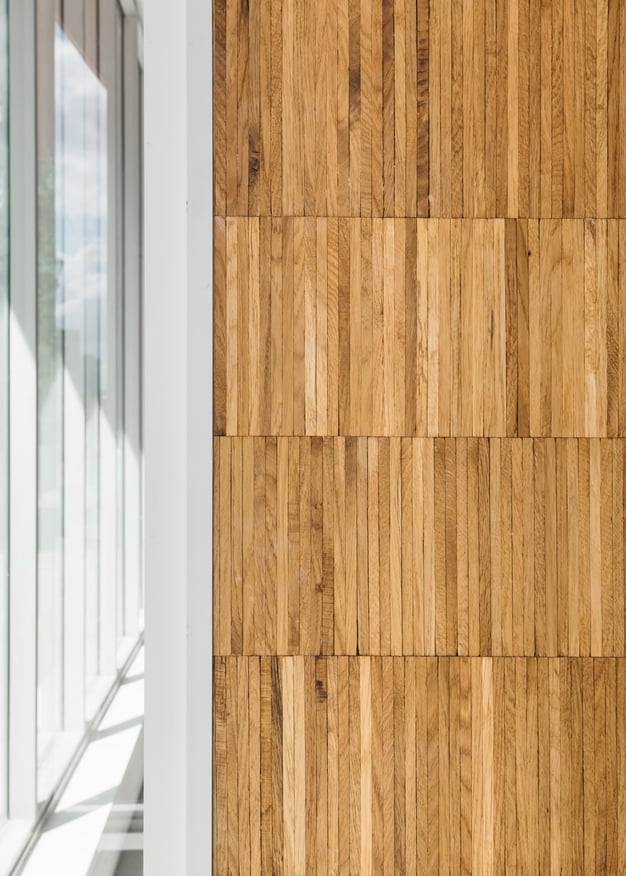 Below: A Portland downtown condo with Castle Bespoke Mosaic installed in a unique Herringbone pattern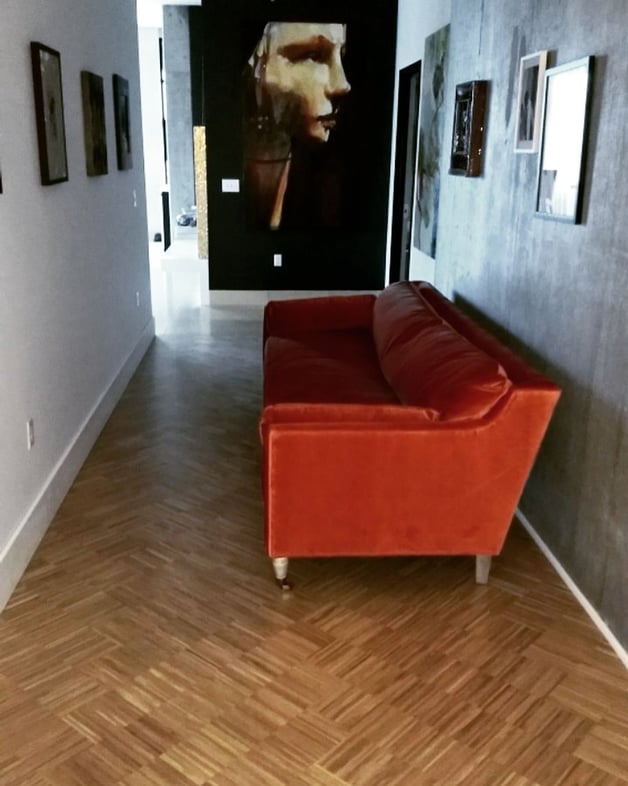 Installation on a wall /ceiling/floor: Contractors can install Castle Bespoke Mosaic panels using a full trowel adhesive method. For a wall or a ceiling, install over plywood substrate. For optimum results, panels should be sanded and finished on the job site.
PRODUCT SPECIFICATIONS:
Species:

European White Oak Microstrip

Dimensions:

6" x 12" x 10 mm thick

Grade:

Mixed edge grain

Structure:

Solid

Wear layer:

10 mm

Lengths:

Full-length panels